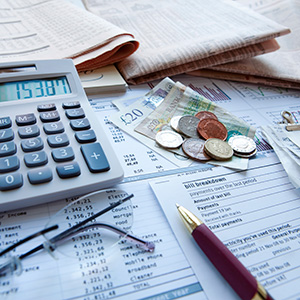 Government Support Available to businesses
The Chancellor has set out a package of temporary, timely and targeted measures to support people and businesses through this period of disruption caused by COVID-19. Here is our Finance Support & Advice guide for businesses to help you through the process:
You can use the Government Business Support Finder Tool here or find out what support is available to help your business if it is affected by COVID-19 here
Click here to find the essential dates for the lifting of the lockdown in the UK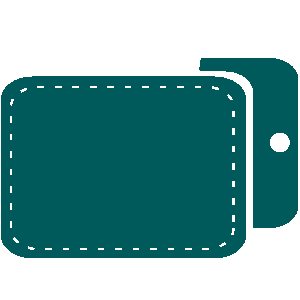 March 2021 Budget Announcement
An extension of the Coronavirus Job Support Scheme to September 2021 across the UK.
An extension of the UK-wide Self Employment Income Support scheme to September 2021, with 600,000 more people who filed a tax return in 2019-20 now able to claim for the first time.
An extension to the temporary cut in Stamp Duty Land Tax in England and Northern Ireland until September will support the housing market and protect and create jobs.
A new mortgage guarantee scheme will enable all UK homebuyers secure a mortgage up to £600,000 with a 5% deposit.
£5 billion for new Restart Grants – a one off cash grant of up to £18,000 for hospitality, accommodation, leisure, personal care and gym businesses in England.
A new UK-wide Recovery Loan Scheme to make available loans between £25,001 and £10 million, and asset and invoice finance between £1,000 and £10 million, to help businesses of all sizes through the next stage of recovery.
Extension of the Film & TV Production Restart scheme in the UK, with an additional £300 million to support theatres, museums and other cultural organisations in England through the Culture Recovery Fund.
Six-month extension of the £20 per week Universal Credit uplift in Great Britain, with the Northern Ireland Executive receiving additional funding to match the increase. A one-off payment of £500 to eligible Working Tax Credit claimants across the UK.
Extension to the VAT cut to 5% for hospitality, accommodation and attractions across the UK until the end of September, followed by a 12.5% rate for a further six months until 31 March 2022.
750,000 eligible businesses in the retail, hospitality and leisure sectors in England will benefit from business rates relief.
Extension of the apprenticeship hiring incentive in England to September 2021 and an increase of payment to £3,000.
£7 million for a new "flexi-job" apprenticeship programme in England, that will enable apprentices to work with a number of employers in one sector.
Additional £126 million for 40,000 more traineeships in England, funding high quality work placements and training for 16-24 year olds in 2021/22 academic year.
Small and medium-sized employers in the UK will continue to be able to reclaim up to two weeks of eligible Statutory Sick Pay (SSP) costs per employee from the Government.
To further support the cashflow of businesses, the government is extending the loss carry back rules worth up to £760,000 per company.
For more information click here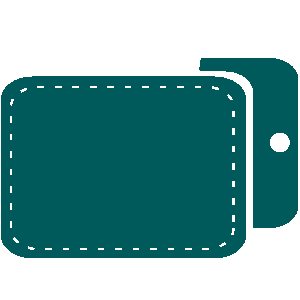 Recovery Loan Scheme launches 6 April 2021
A new government-backed loan scheme has been launched to provide additional finance to those businesses that need it to protect businesses and jobs.
The loans will include 80% government guarantee and interest rate cap. So far the government has backed £75 billion of loans to date as part of unprecedented £350 billion wider support package
The Recovery Loan Scheme will ensure businesses continue to benefit from Government-guaranteed finance throughout 2021.
With non-essential retail and outdoor hospitality reopening next week, Ministers have ensured that appropriate support is still available to businesses to protect jobs. From today, businesses – ranging from coffee shops and restaurants, to hairdressers and gyms – and can access loans varying in size from £25,000, up to a maximum of £10 million. Invoice and asset finance is available from £1,000.
The scheme, which was announced at budget and runs until 31 December 2021, will be administered by the British Business Bank, with loans available through a diverse network of accredited commercial lenders. 26 lenders have already been accredited for day one of the scheme, with more to come shortly, and the government will provide an 80% guarantee for all loans. Interest rates have been capped at 14.99% and are expected to be much lower than that in the vast majority of cases, and Ministers are urging lenders to ensure they keep rates down to help protect jobs. The Recovery Loan Scheme can be used as an additional loan on top of support received from the emergency schemes – such as the Bounce Back Loan Scheme and Coronavirus Business Interruption Loan Scheme – put into place last year.
For more information click here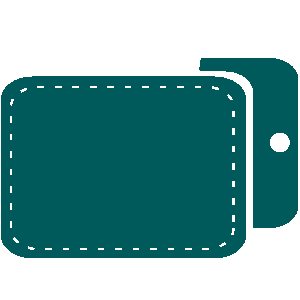 Coronavirus Business Interruption Loan Scheme (CBILS)
These loans of up to £5m are available to smaller businesses across the UK. They apply to those businesses who are experiencing lost or deferred revenues due to the COVID-19 pandemic and the impact on cashflow. The scheme is available until 31 March 2021
Am I eligible?
Check your eligibility here
How do I apply?
Check the list of accredited lenders on the British Business Bank website here and approach the lender via their website. For more information click here
Larger businesses can apply for up to a maximum of £200 million. More details here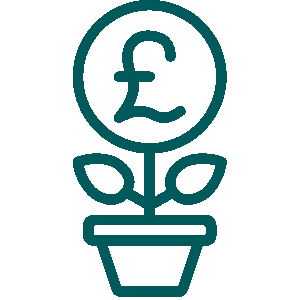 Bounce Back Loans
The Bounce Back Loans scheme is open for applications until 31 March 2021. If you already have received a Bounce Back Loan but borrowed less than you were entitled to, you are able top up your existing loan to your maximum amount. Application is through a simple online form for up to £50,000 or 25% of their turnover, whichever is lower.
The loans will come with a 100% guarantee for lenders, unlike CBILS. They are more likely to be accepted than some loan applications which may have been rejected by their bank. During the first twelve months, businesses will not have to pay fees or interest or make any repayments.
The loans have been designed so that as many businesses as possible can access them with no complex eligibility criteria. They also have a faster approval process and the business can also expect to receive the funds within 24 hours once the loan has been approved.
For more information on the Government's Bounce Back Loans, click here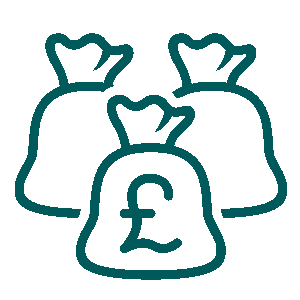 Closed Business Lockdown Payment (CBLP)
The Closed Businesses Lockdown Payment (CBLP) supports businesses that have been required to close due to the national restrictions that began on 5 January 2021.
Eligible businesses may be entitled to a one-off cash grant of up to £9,000 from their local council.
Local councils will pay the same businesses that are eligible to receive the Local Restrictions Support Grant (Closed) Addendum for the national lockdown period that began on 5 January.
Your business may be eligible if it:
is based in England
occupies property on which it pays business rates (and is the ratepayer)
has been required to close because of the national restrictions from 5 January 2021 onwards
has been unable to provide its usual in-person customer service from its premises
This could include non-essential retail, leisure, personal care, sports facilities, tourism and hospitality businesses. It could also include businesses that operate primarily as an in-person venue, but which have been forced to close those services and provide a takeaway-only service instead.
Eligible businesses can get one grant for each non-domestic property.
For more information click here
Additional Restrictions Grants
The Additional Restrictions Grant (ARG) supports businesses that are not covered by other grant schemes or where additional funding is needed.
The Additional Restrictions Grant (ARG) provides local councils with grant funding to support closed businesses that do not directly pay business rates as well as businesses that do not have to close but which are impacted. In addition, larger grants can be given than those made through LRSG (Closed).
Local councils can determine which businesses to target and determine the amount of funding from the ARG.
An additional discretionary fund has been set up to accommodate certain small businesses previously outside of the scope of the business grant fund scheme. The additional fund at small businesses with ongoing fixed property-related costs. Businesses must be small with under 50 employees and must be able to demonstrate a significant drop in income due to the COVID-19 restriction methods. More info
Local Restrictions Support Grant
Businesses that were open as usual and were then required to close due to local Tier 2, Tier 3 or Tier 4 restrictions may be eligible for LRSG (Closed) or LRSG (Closed) Addendum: Tier 4.
Eligible businesses are entitled to a cash grant from their local council for each 14 day period they are closed.
The LRSG scheme is for businesses forced to close due to national COVID-19 restrictions and unable to provide usual in-person customer service from a business premises. It includes companies such as non-essential retail, leisure, personal care, sports facilities and hospitality firms, as well as companies that operate primarily as an in-person venue, but which have been forced to close those services and provide a takeaway-only service instead.

Grants are based on the rateable value of business premises:
Business properties with a rateable value of £15,000 or less may be eligible for a cash grant of £1,334 for each 28-day qualifying restrictions period.
Business properties with a rateable value over £15,000 and less than £51,000 may be eligible for a cash grant of £2,000 for each 28-day qualifying restrictions period.
Business properties with a rateable value of £51,000 or above may be eligible for a cash grant of £3,000 for each 28-day qualifying restrictions period.
Grants are provided by local councils. More info
The Role of Local Authorities
Local authorities are being asked to prioritise businesses in shared spaces, regular market traders, small charity properties who meet the criteria for Small Business Rates Relief, and bed & breakfast owners who pay council tax rather than business rates. However, local authorities may choose to make payments to other businesses based on the local economic need. The allocation of funding will be at the discretion of local authorities.
There will be three levels of grant payments. The maximum will be £25,000. There will also be grants of £10,000. Local authorities will have discretion to make payments of any amount under £10,000. Further guidance for local authorities will be set out shortly.
The Business Grants are delivered by local authorities who will contact you if you are eligible. For more information click here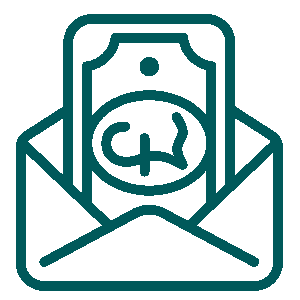 The Job Support Scheme
The Job Support Scheme helps individuals and businesses deal with the challenges created by coronavirus (COVID-19) by helping employers retain their employees and has been postponed due to the extension of the Job Retention Scheme. Find out more here
The Kickstart Scheme
The Kickstart Scheme provides funding to create new job placements for 16 to 24 year olds on Universal Credit who are at risk of long term unemployment. Employers of all sizes can apply for funding which covers:
Employers can spread the start date of the job placements up until the end of December 2021.
A Kickstart Scheme application must be for a minimum of 30 job placements. If a single employer cannot provide this many job placements, they can find a Kickstart gateway, such as a local authority, charity or trade body for help applying.
Further funding is available for training and support so that young people on the scheme can get a job in the future. Applications from new Kickstart gateways will close on 28 January 2021 and all employers can apply directly online from 3 February 2021.
Apply for the Kickstart Scheme here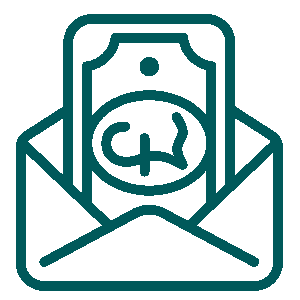 Self-employment Income Support Scheme
The Government is increasing the overall level of the grant to 80% of trading profits covering November to January for all parts of the UK. It was previously set at 55% of trading profits, or 80% in November and 40% in remaining months. The grant will open on November 30th two weeks earlier than announced and will be paid in time for Christmas.
You must make your claim on or before 29 January 2021. To make a claim for the third grant your business must have been impacted by coronavirus on or after 1 November 2020. You can make a claim for the third grant if you're eligible, even if you did not make a claim for the first or second. Find out more here
If your business is affected by COVID-19, you can watch webinars to learn about the support available here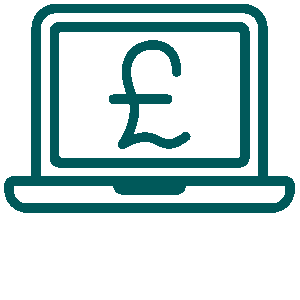 £40m boost for cutting edge start ups
Innovative businesses and start-ups are set to benefit from a £40 million government investment to drive forward new technological advances. The Fast Start Competition which initially offered £20m, was launched in April in response to the outbreak and is being managed by Innovate UK.
The competition has now been expanded and aims to fast-track the development of innovations borne out of the coronavirus crisis while supporting the UK's next generation of cutting-edge start-ups – helping to build the businesses of tomorrow and propel their future prosperity.
Among the successful projects to receive the funding to date, is a virtual-reality surgical training simulator and an online farmers' market platform.
The money is part of a wider investment package of £1.25 billion for innovative UK businesses, announced by the Chancellor on 20 April 2020.
Click here for more information
On 27 June, the Government also announced the launch of the Sustainable Innovation Fund which is open to companies across the UK who need urgent financial help to keep their cutting-edge projects and ideas alive. The fund will provide government investment to support innovations ranging from AI systems managing city traffic flows to the latest reusable packaging materials.
R&D intensive businesses are being urged to apply for the funding to turn ingenious ideas into new technologies. More information here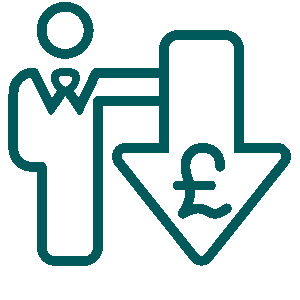 Support from Companies House to prevent businesses being dissolved
The strike off process is being paused until 9 October 2020 by Companies House to prevent companies being dissolved and to give those businesses affected by COVID-19 time to update their records. Companies issued with a late filing penalty due to the outbreak will have appeals treated sympathetically.
The move comes after measures already introduced by the Secretary for Business, Energy and Industrial Strategy to give businesses the ability to apply for a three month extension to file accounts with Companies House – click here for more information
Any business applying for the extension because of the impact of the outbreak will automatically and immediately be granted an extension.
For more information on support from Companies House, click here.
As an emergency response to coronavirus (COVID-19), they've developed a temporary online service to upload a number of completed forms and send them to Companies House digitally. More info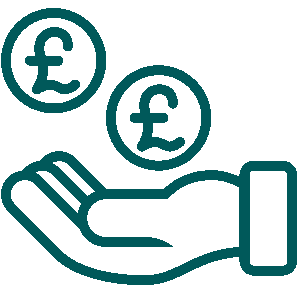 Other Finance & Funding Options
There are a range of other finance and funding options available for small businesses. Don't forget to get in touch with your current lender to discuss options for finance support & advice.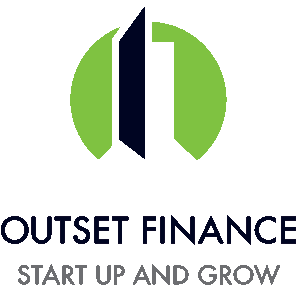 Outset Finance Support & Advice
Our sister organisation, Outset Finance can offer finance support & advice. They support young businesses which may be struggling to access finance, by supporting suitable candidates with a government-backed Start Up Loan.
If you have run your business for under two years and are struggling to access funding or facing high interest rates for borrowing, then a Start Up Loan from Outset Finance may be the answer.
With a fixed interest rate of 6%, you can borrow from £500 – £25,000 to help your business weather the storm of COVID-19. Eligibility criteria apply but the process is simple and you could also benefit from a range of business support including online training and mentoring
Find out more details on the Outset Finance website. Outset Finance has provided a total of £20 million worth of funding to business start-ups in the past six years.

FinPoint Finance Support & Advice
We have partnered with a trusted UK business financing platform, Finpoint. Because they work with the top UK lenders, they can help you find the right lenders and get access to finance options which are best for your business. All with just one simple online application.
Learn more about the Critical Steps that your business needs to take.
For more information on business finance options visit British Business Bank Finance Hub