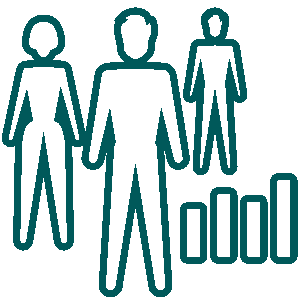 Job Retention Scheme
The Chancellor has announced that the Job Retention Scheme will be extended to 30 April 2021. Eligible employees will receive 80% of their usual salary for hours not worked, up to a maximum of £2,500 per month. Employers will not have to contribute to that salary but will still have to make National Insurance and Employer pension contributions for hours not worked.
Employers will also be given flexibility on the scheme, with the option to furlough workers for just some of their hours.
There will be a review in January into the scheme, where employers may be asked to contribute as they did in August and September.
Additionally, employees that were employed and on the payroll on 23 September 2020 (the day before the Job Support Scheme announcement) who were made redundant or stopped working afterwards can be re-employed and claimed for.
However, the Job Retention Bonus will no longer be paid in February. But they will redeploy a retention incentive at a later date. Find out more here
To access the system, you will need the Government Gateway User ID and password provided when registering for PAYE online.
Who is eligible?
Employers
All employers with a UK bank account and UK PAYE schemes can claim the grant. Neither the employer nor the employee needs to have previously used the CJRS.
The government expects that publicly funded organisations will not use the scheme, as has already been the case for CJRS, but partially publicly funded organisations may be eligible where their private revenues have been disrupted. All other eligibility requirements apply to these employers.
Employees
To be eligible to be claimed for under this extension, employees must be on an employer's PAYE payroll by 23:59 30th October 2020. This means a Real Time Information (RTI) submission notifying payment for that employee to HMRC must have been made on or before 30th October 2020.
*As under the current CJRS rules:
Employees can be on any type of contract. Employers will be able to agree any working arrangements with employees.
Employers can claim the grant for the hours their employees are not working, calculated by reference to their usual hours worked in a claim period. Such calculations will broadly follow the same methodology as currently under the CJRS.
When claiming the CJRS grant for furloughed hours, employers will need to report and claim for a minimum period of 7 consecutive calendar days.
Employers will need to report hours worked and the usual hours an employee would be expected to work in a claim period.
For worked hours, employees will be paid by their employer subject to their employment contract and employers will be responsible for paying the tax and NICs due on those amounts.
For more information click here
Check if you can claim the Job Retention Bonus from February 2021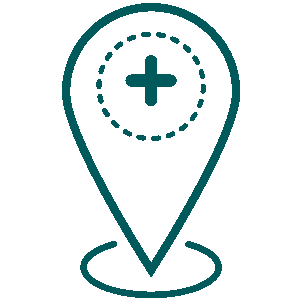 Sick Pay Relief
Employers have to make sure that employees and self-employed people can take the necessary time off to stay at home and Statutory Sick Pay and Universal Credit have changed to help you support them.
These may be relevant to those people having to self-isolate due to having coronavirus. It can also apply to those who have been advised to stay at home to shield themselves and those who care for someone who is self-isolating.
The changes mean that anyone with the virus who can no longer work, is eligible for Statutory Sick Pay from day one. This is changed from the previous arrangement of four days. Employers are asked to use their discretion about what evidence, if any, they require. It is possible for employees to obtain evidence from NHS 111 Online but they do not need to get a sick note from their doctor.
A minimum Income Floor will not apply to anyone who is self-employed claiming Universal Credit who has to stay at home or has COVID-19. This will last for the period that they are affected. This is also known as an assumed level of income.
Employers with fewer than 250 employees will be able to reclaim Statutory Sick Pay for employees who cannot work due to COVID-19. This will be refund of up to two weeks per employee. However, the system is not running yet so keep checking here to find out when you can claim.
The online service is now live for small and medium sized employers to recover Statutory Sick payments (SSP) that they have made to their employees. This means they will receive repayments at the relevant rate of SSP that they have paid to current or former employees for eligible periods of sickness starting on or after 13 March 2020. You can also now claim for employees who are self-isolating because they've been notified by the NHS or public health bodies that they've come into contact with someone with COVID-19.
Employers should keep accurate records of all claims including details of dates, length of sickness, reason for the absence and their NI number.
For more information on claiming back Statutory Sick Pay for your employees click here
Information regarding employment rights for people self-isolating after returning to the UK can be read here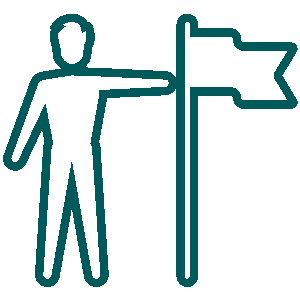 Working practice guidance for businesses
It is essential that businesses play their role in the efforts to prevent the spread of COVID-19. Here are some practical steps which employers can take:
Make every possible effort to allow employees to work at home. Where this is not possible, you should comply with the official social distancing guidelines.
Employers are required to support employees who are vulnerable or are living with vulnerable family members. Advice is available here
Employers should consider the need for all operations to continue in light of social distancing guidelines. They should take action to reduce the risk of transmission.
Employees who are experiencing symptoms of COVID-19 should stay at home. Employers should send any home employees who show signs of symptoms or who live with someone who has them.
Employers are required to carry out a COVID-19 risk assessment in consultation with employees or trade unions
Employees must maintain a 2 metre social distance at all times, wherever possible and where this is not possible, risks should be minimised with the use of face masks and gloves
If employees are in the workplace, they should have access to hand washing facilities. They should be encouraged to wash their hands regularly and use tissues when sneezing.
Employers should also arrange for surfaces and objects to be disinfected regularly during the working day
Guidance to provide employers with further advice to make work places as safe as possible is available here
Guidance for accommodation providers is available here
For more information for employers and businesses on Human Resources support, click here.