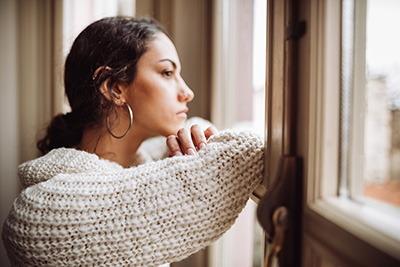 What exactly is furlough?
This new phrase has entered our vocabulary recently but what exactly does it mean for businesses and employees?
Furlough is part of the Government Coronavirus Job Retention Scheme. It is an option for employers who cannot afford to keep paying employees but want to put measures in place to preserve their role. The scheme is available for the next three months, but this may be extended. Any employer can claim furlough whether you are a sole trader, partnership, limited company or limited liability partnership.
What it means for employees?
For employees, furlough means a period of leave. To be classed as being on furlough, they must be sent home by the employer and must not work for them. Furloughed employees continue to accrue holiday entitlement, length of service but they cannot carry out any work for you, even on a part-time basis.
What does it mean for employers?
Employers can claim a grant which will not need to paid back. It can cover up to 80% of your employee's wages for all employment costs. There is a limit of £2,500 per month. The amount paid will be based on whatever you paid them in the February 2020 payroll. It only relates to employees added to the payroll by 19 March 2020. It can include those returning to work after a period of maternity and paternity leave – more details here
The claim is made by the employer online and full details of the application process is available here. You will need to work out how much you can claim for. Be aware that all claims will be audited by HMRC. You will need the Government Gateway User ID and password you were given when you registered for PAYE online to access the system.
Once you have claimed you will be given a claim reference number. HMRC will then check that your claim is correct and pay the claim by BACS into your bank account within six working days. You must keep a copy of the claim reference number along with a copy of your calculations in case HMRC require more information. You must tell your employees that you have made a claim. You should make clear that they do not need to take any action. You must pay your employees if you have not already.
Businesses are not obliged to top up the 80% wage to the full 100% for a furloughed employee. This should be discussed when obtaining written consent from the employee for the change to their employment contract.
What do employers need to do from a legal perspective?
Employers should make sure that they get a written and signed agreement for any furloughed employees. This is because this is a legal and temporary change to their contract of employment.
Even with the furlough scheme, you may have to consider whether you need to make redundancies. If this is the case, get professional advice. They can help you manage the process as this is again a legal change to their employment contract.
Before furloughing employees, employers should check employment contracts to see if they allow for lay off or short time working. If so, no consent is required from the employee. If this is not the case, then consent is required as stated above.
All employees can be put on furlough, but if a selection process is required, then this should follow a similar process to redundancy. Here a form of criteria is applied to each role. This should be done on a score matrix. Look at skills, culture fit and behaviours based on employee records, appraisals or ask their manager to complete an assessment.
If an employee refuses to be sent home on furlough, they risk being made redundant. The selection process above is a fair way to make the selection of which employees to furlough or make redundant.

How do I furlough employees?
Select your employee(s) for Furlough
Gain written consent to 80% pay
Send the employee home and tell them that they should not work (rather like Garden Leave)
Register for the Furlough Pay using the online registration portal
For more information on furlough click here