Planning for clarity and focus
It's never nice to capitalise on events such as this, but they can also be a wake-up call to reconsider how you have been doing business. In this case, is your business model able to survive the changes that will come from the COVID-19 pandemic?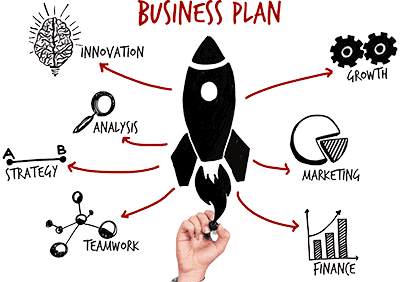 Having completed the critical steps that can help your business in the short-term, it is now essential to go back and review your strategic framework. Nothing beats strategic clarity and focus. It is essential that you revisit your strategic business growth plan, and revise this based on what you know about how the markets, your customers and your own resources have changes as a result of Covid-19.
A business plan will take away the uncertainty and provide clarity under pressure. It allows you to make decisions in the cold light of day, with clear thinking, without the emotional fog of stress. The more entrepreneurial companies are already switching to online provision of their products and services, with others already diverting their resources to supply huge new demand for specific products from customers.
It sounds crazy, but now might be the very best time to introduce a brand-new service If your sales suffer, what new valuable need could your business satisfy? Thinking like this will provide new hope and new sources of income while helping your customers in a new way. How do you expect your customers to behave moving forward? What will and won't matter to them, and how can you accommodate who will likely be a new type of customer? Can you digitise any of your products or services, and start offering them online? Can you implement technology to balance any loss of earnings by offering new ways to connect with your customers?
The starting point is to revisit your vision and mission – have they changed due to Covid-19?
The starting point is to revisit your vision and mission – have they changed due to Covid-19? Then consider your objectives going forward.
Vision
Your vision is your framework for your business roadmap.
Guiding all aspects of your business, it outlines what you need to achieve.
Mission
Your mission starts your roadmap.
It outlines the purpose of your company and all actions should focus in achieving it.
Objectives
Develop specific objectives to achieve your mission.
These are the specific measurable results of your actions.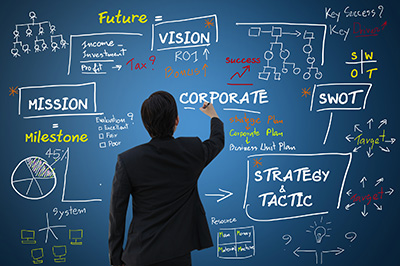 Then you should carry out the following:
Perform Market Review – Identify/ Examine Business Threats
Business Model Review – Explore opportunities to support existing and new customers:
Business Model Refocus
Products Refocus
Market Refocus
Capabilities review
Assets review
Reshaped vision
Gap Analysis to Opportunities and Capabilities
Agile roll out of reshape business plan for next phase
What you do today will reshape your business and build its resilience for a sustainable and successful future.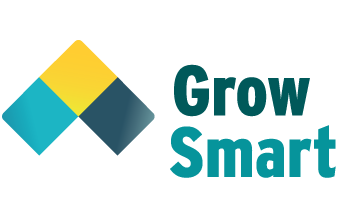 How Growsmart can help you
What you do today will reshape your business and build its resilience for a sustainable and successful future. GrowSmart can take you through easy to follow steps to build your business growth plan, and also a marketing and finance plan. It is also packed with articles and guides on everything you need to adapt your business to the changing environment we are operating in at present. For more information on GrowSmart click here
Take advantage of our one month free offer on Growsmart