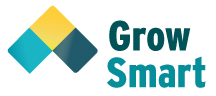 Welcome to GrowSmart: The No 1 place for all your business growth information and advice.
GrowSmart replaces GetSetAnswers, providing you with a step by step guide to help you through everything you need to know to grow your business, supported by a vast library of 'how to' resources, which is available 24/7.
We have saved all your previous GetSetAnswers work and resources and you can access them on the new GrowSmart platform by clicking here to login. Use your existing login details, but if you have forgotten them, then all you need to do is to reset your password.
Using GrowSmart will help you to:
Plan your growth: Use our business plan tool, to help you think about how you will scale your business, building a business plan as you work through the stages
Make more Sales: Follow our advice on how to find, reach and convert prospects into profitable customers and your best advocates.
Promote your Brand: Find out how to do offline and digital marketing which makes your brand visible and more attractive than your competition, and you can use our marketing planner to build a powerful marketing approach.
Maximise your profit: Gain all the knowledge you need to maintain the financial success of your business, and our advice on sources of growth finance.
Ensure you are compliant: We help you navigate through HR legislation; and ensure you are compliant when submitting a tender, or ensuring your marketing meets the demands of GDPR.
Our mission is to support businesses like yours to grow and succeed.
We hope you like the new GrowSmart platform!