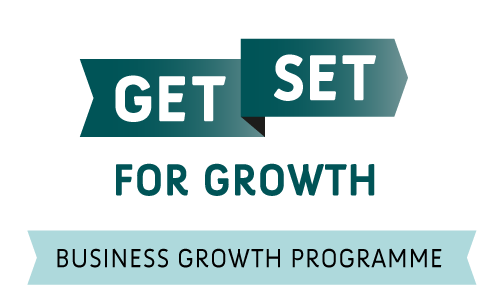 GetSet for Growth is tailored specifically for growing businesses, informed by the experience of working with over 15,000 businesses over the last decade. It comes from our own direct experiences of the challenges that come with sustaining, growing and scale. GetSet for Growth is proven to deliver quantifiable and tangible benefits to the businesses we support. This includes improved strategic and management skills, increased turnover and profitability, enhanced business growth planning and capacity, finance raised and greater competitiveness.
We are running a series of online workshops during the next few months, specifically tailored to helping businesses build their resilience and plan for a sustainable future. Keep checking back for details.
Building a successful business is about effective strategy and tactics, finding more profitable customers, managing working capital and accessing growth finance, taking risks, hiring great people and focusing everything on satisfying your customers' needs and wants.
GetSet brings high quality professional resources to your business, providing invaluable commercial insights, knowledge, and flexible, practical support, and a wealth of first hand experience to help grow your bottom line.