Two GrowSmart licenses are available, both on the basis of providing free unlimited access to GrowSmart for SMES for 12 months:
The key difference between the two licenses is that with the Advanced Plus license, your SME stakeholders will be able to receive a monthly 1-hr coaching session with a dedicated GrowSmart professional business adviser.
Instead of recruiting new advisers, with a GrowSmart Premium Plus license, you can provide growth advice to over 1000 SMEs, and support another 1000 start-ups for free.
If the provision of coaching/ adviser access is something that your organisation prefers to provide itself, then the Premium Plus license is the best choice for you, providing access to the full platform of tools and online content instead.
SPECIAL OFFER: Buy 150 GrowSmart Premium Plus licenses now and get free Outset Online for your start-ups
Support your SMEs from start-up through Growth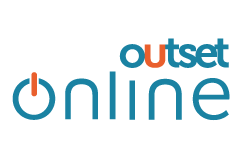 Also, depending on the number of SMEs you support through your GrowSmart license, you may gain access to a free number of licenses to the OutSet Online platform, designed to help entrepreneurs start-up businesses. Provision of both Outset Online and GrowSmart will support the entire lifecycle of the SME, from start-up, all the way through its growth cycle.
Outset Online is an interactive online learning tool that offers a huge range of content and tools designed to support SMEs on their business start-up journeys.
Outset Online also offers user forums filled with mentors, advisors and other business owners to ensure that they have access to both formal and informal peer support on their journey.
Through a unique combination of information, video tutorials, resources and activities, Outset Online will help users navigate the steps to starting up their own business: from initiating and refining their ideas and identifying their customers and competitors, to figuring out their marketing strategy and helping them plan their finances. As they navigate through each stage, they can put their learning into practice with a range of activities and exercises that help them construct a ready-made business plan.
To discuss your license requirements, call a GrowSmart advisor today on 0800 917 9881, email us at hello@growsmart.business or register your interest on our Contact page. They will be able to give you access to the learning platform also.